To request a
personal ministry session,
please Click below.
An Aurora "Healing Your Heart Session" provides an intentional opportunity to experience a Holy Spirit-led prayer for personal freedom with the objectives of Jesus Christ to receive healing, breakthrough, and truth through this loving ministry of reconciliation.
Personal "Healing Your Heart" Sessions are available by appointment for 1½ to 2 hours each. We currently hold sessions in person in Lacey, Washington or online by Zoom.
More About Personal Ministry Sessions . . .
"Let not your heart be troubled…"
- John 14:1
Aurora Ministry provides inspired inner-healing sessions for the wounded, broken-hearted, and those desiring to connect with God. These sessions help people receive God's peace, comfort (2 Cor 1:3-4a), and freedom to live the abundant life He provides. We offer "Healing Your Heart" Prayer Sessions, by appointment, for those desiring personal breakthrough from emotional pain, depression, anxiety, fear, grief, broken relationships, and despair. It is also for anyone desiring a deeper intimate relationship with the Lord, a renewal in their spiritual walk with God and breakthrough into their destiny.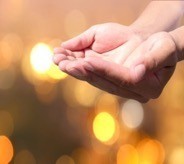 We minister under the guidance of the Holy Spirit (Rom 8:14) with honor (Rom 12:10), respect, and love as we partner with God to redeem the soul, renew the mind, receive revelation (Eph. 1:17-21) and respond to His love. (1 Jn 4:9)
A "Healing Your Heart" session is not counseling, but rather an opportunity for the individual to seek the Lord (Matt. 7:7-8) with an experienced prayer facilitator. The inner-healing tools assist healing the heart from the wounds and lies that have kept them from the love and freedom they have needed. We believe freedom (2 Cor 3:17) and true relationship with God comes from revelation, acceptance, and confession (Romans 10:9-10) of the truth of His love and goodness that sets them free (1 John 4:18).
We also value our military & first-responder families and those who care for & minister to the armed forces. We offer a safe and supportive place for soldiers, veterans, spouses and family members of the military and first responders to receive healing, help for family members, and learn of available resources.
The Lord reveals truth to the individual for freedom (Jer. 33:6). Jesus said in Luke 10:19, that He has given us authority over the enemy, to set men free and to fulfill the great commission (Mark 16-15-18).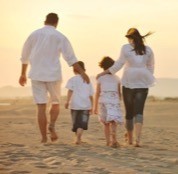 How do I know if a "Healing your Heart" session is for me?
We believe Healing your Heart is for everyone and all ages. Whether you've experienced a wounded broken heart, anxieties, trauma, addiction, etc. in your life or you just want to go to a deeper level in your relationship with God, there's something for you to receive of God's love, care, and peace.
What will I experience at a Healing your Heart Session?

This will be a calm honoring time of prayer, seeking God (the Father, Lord Jesus Christ, & Holy Spirit), looking to Him, and receiving His presence, love, and empowerment to set you free; Healing your heart and mind of wounds, lies, trauma, and a broken heart. (Psalms 27 Inquiring of the Lord).

Our goal is to secure the truth concerning God's heart and design for our identity in making a purposeful gift of God. "This Temple is going to end up far better than it started out, a glorious beginning but an even more glorious finish: a place in which I will hand out wholeness and holiness." Haggai 2:9 (MSG)
What if I'm nervous about a Healing your Heart Session?

We make every effort to create a safe, caring, considerate environment for your healing.

Confidentiality is honored and maintained to respect and highly regard each of God's children. Even though there is a prayer facilitator, it is very much about individuals having a personal experience with God who heals their heart and frees them with His truth and goodness.

We rely upon the Holy Spirit guiding you into what He has to heal, comfort, free, and give life-giving revelation. Our heart is to help provide you with the most effective healing and freedom experience possible.

Do I need to prepare for my Healing your Heart experience?

All you need to do is come and receive His unconditional love and healing. Each session is approximately two hours long. We have water bottles available for those who would like.

Does it cost anything?

We suggest a donation of $100 for your session. We are a non-profit ministry solely supported by donations and appreciate your support to help the ministry reach many lives.

This ministry can be life changing, and has freed hundreds with long lasting results and fruitfulness in their lives.


Psalms 27:4, 8 ( AMPC )
One thing have I asked of the Lord, that will I seek, inquire for, and [insistently] require: that I may dwell in the house of the Lord [in His presence] all the days of my life, to behold and gaze upon the beauty [the sweet attractiveness and the delightful loveliness] of the Lord and to meditate, consider, and inquire in His temple.

You have said, Seek My face [inquire for and require My presence as your vital need]. My heart says to You, Your face (Your presence), Lord, will I seek, inquire for, and require [of necessity and on the authority of Your Word].

Biblical Basis of Ministry
FOUNDATIONAL SCRIPTURE – Isaiah 61 (NIV)

….He has sent me to bind up the brokenhearted,
to proclaim freedom for the captives
and release from darkness for the prisoners,…..
to comfort all who mourn,
and provide for those who grieve in Zion—
to bestow on them a crown of beauty instead of ashes,
the oil of joy instead of mourning,
and a garment of praise instead of a spirit of despair……..
everlasting joy will be yours.
Jesus came to bring: Salvation, healing, deliverance, wholeness, love, relationship with God, and eternal life. AURORA Inner-Healing directly models the example and purpose of Jesus' ministry:
•To give the good news
•To heal the broken-hearted
•To deal with and be cleansed of sins (ours, and the result of other's sins in our lives)
•To forgive and love others,•To set captives free of the works of the devil,
•To lead others into a true, devoted, loving relationship with the Father, the Son Jesus Christ, and the Holy Spirit.
The following scriptures are the Biblical basis for
our ministry sessions:
Isaiah 61, Jer. 33:6
Healing the brokenhearted

Luke 4: 18,
Setting captives free

Rom 6:14, Col. 1:13-14
Overcome Sin by His Grace

2 Cor. 7:1, Psalms 119:9, 2 Tim. 2:21, James 4:8
Cleansed from sin

Matt 6:12, Matt 18:21-35, I John 1:9 Luke 24:46-48
Forgive others and yourself

John 10:4, 27

His Sheep hear His Voice

John10:10
Jesus came /enemy came

John 14:6
Receive the Way, Truth, & Life

Romans 10:9-10
Confession and Belief in Jesus

1 Jn. 3:5, Luke 10:19
Destroy works of the devil

Matt 28:18-20
To make disciples
Matt 28:19, Gal. 4:6
To be discipled in the name of the Father, Son, & Holy Spirit
John 8:32, Ps. 54:5, I Peter 1:22
Truth sets you Free

John 4:23-24, 14:17, 16:13 I John 3:24, 5:6
In Spirit and Truth

Psalms 51:6, Ps. 139:13-18, Eph. 3:16
Truth in the Inner man

Prov. 20:27, Eph. 3:16, Ps. 139:1,23
Search & Strengthen the Inner-man

John 16:7-15, 14:16-27
Holy Spirit's Help & Guidance

I Cor. 2:9-16 Rom 8:13-15 Ps. 139:24
Holy Spirit led

Psalms 119:105
His Word is lamp to my feet

Matthew 7:7-8
Ask-receive, Seek-find, Knock

Deut. 4:29, Psalms 27:4, 8, Jer 29:13,
Ps 16:11, Acts 3:19

Seek God's presence & find Him

Heb. 12:2, I Chron. 16:11, Ps. 105:4

Fix eyes on Jesus, His face

Matt 13:16-23, Heb 3:15, 2 Cor. 3:16-18, Prov20:12
Eyes to see, ears to hear, the Word

Jer. 1:11,13 Jer 24:3, Amos 7:8, 8:2 Zech 4:2, 5:2

Jeremiah, Amos,.."What do you see?"

Jeremiah 33:6
Reveal abundance of peace & truth

Rom 12:2, Eph. 4:23, 2 Cor. 4:16
Renew Your Mind

Phil 2:12
Work out salvation (by Grace)

2 Cor. 1:3-7, Ps. 54:4
Comfort for suffering, Support other

Psalms 55:18, Ps. 19:7-10
Redeem/restore soul from battle

2 Cor. 5:18, Rom. 5:9-11, Eph. 2:13-22
Reconciliation

I John 4:19, Mark 12:30
Respond to His love,

Psalms 100:5
His loving kindness is everlasting

John 17:20-26, John 22:3, I Jn. 1:3, Rom. 8:15

To be one in fellowship with God

Heb 13:5, Psalms 139:6-8

He never leaves you nor forsake you
John 3:16-17,
To give Everlasting Life
Eph. 4:23-24 (NKJV) ...be renewed in the spirit of your mind, and that you put on the new man which was created according to God…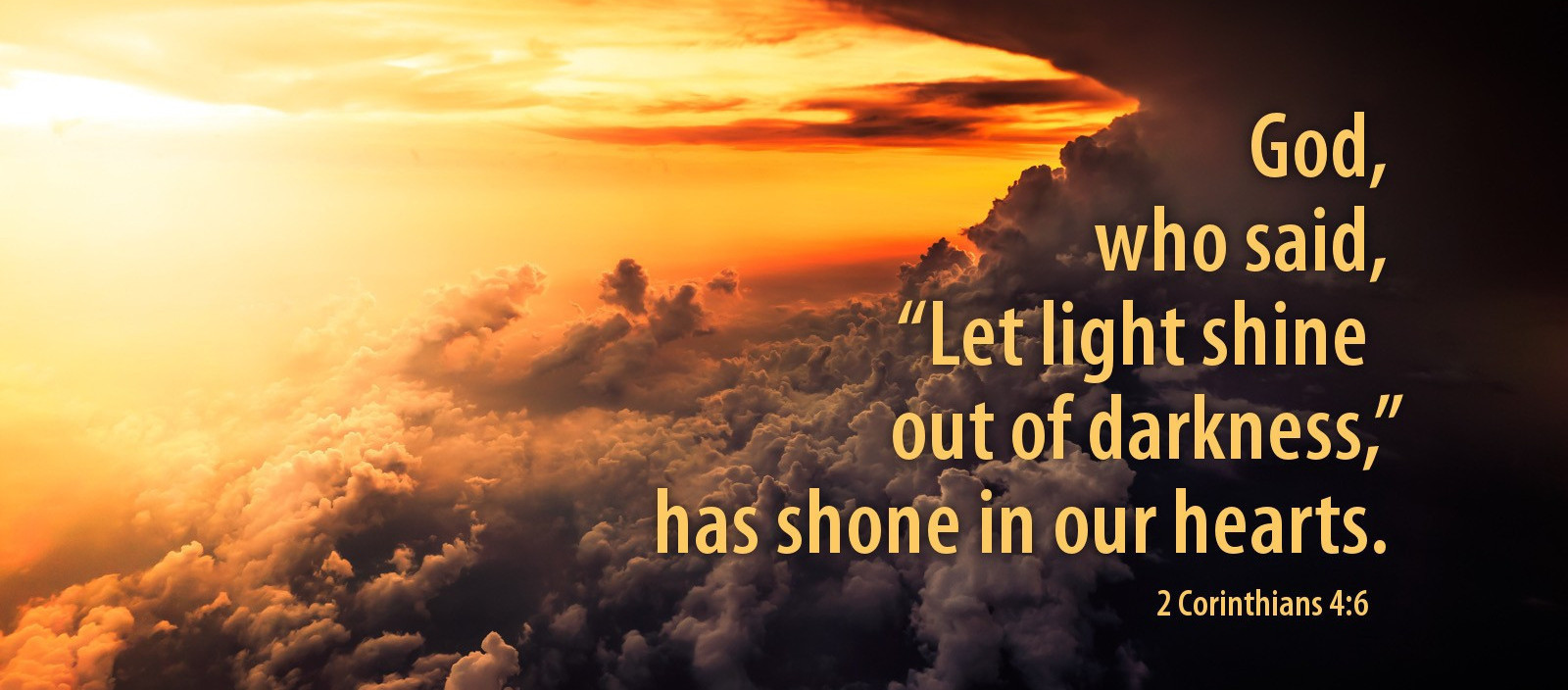 HEALING THE HEART SESSIONS
If you are interested in a personal ministry session, please contact us here.